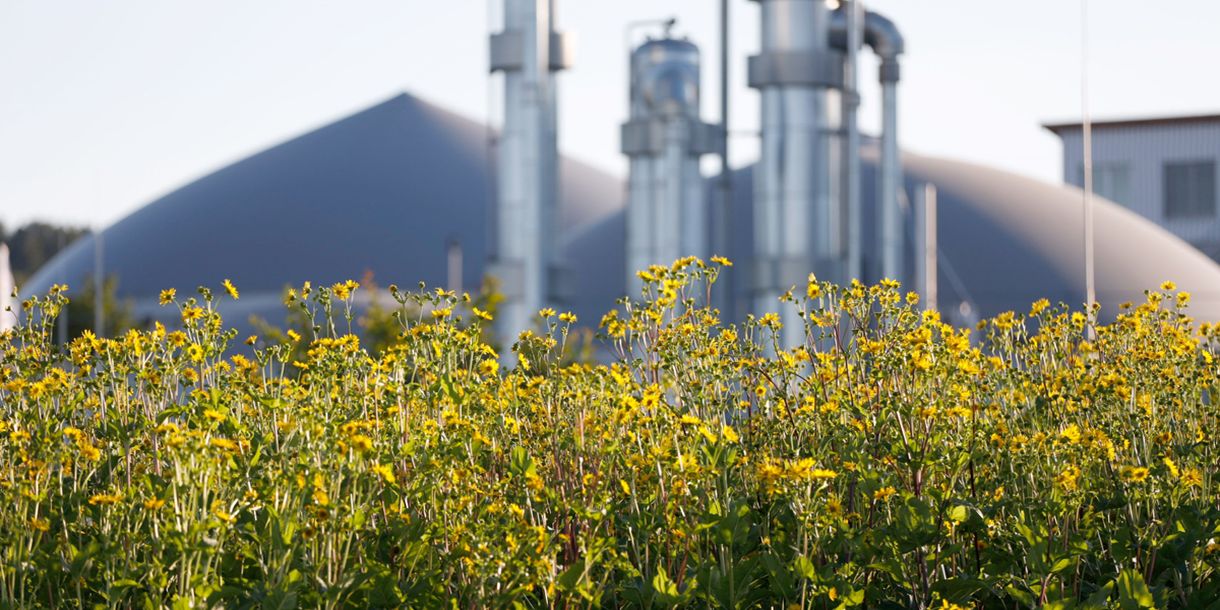 Energiepark Hahnennest GmbH and OutNature GmbH:
From plant to paper – Bioeconomy through the entire lifecycle

Biogas plant operators and the manufacturer of fiber and paper products have established a new kind of value chain that follows the product from the field all the way to the shelf. By utilizing steam and pressure, valuable fibers extracted from cup plant can produce recyclable packaging. Biogas, produced from the remaining plant residues, can eventually be transformed on site into electricity or into heat for heat networks and directly marketed.
 
This novel type of business model generates a new income stream for farmers, since the utilization of fiber offers the potential to produce new products right on the farm. It is also becoming apparent that, compared to other energy plants, cup plant is more insect-friendly and more able to improve local humus structure. Another benefit of cup plant is its low maintenance requirements as a perennial plant, since it produces biomass for several harvest cycles after it is established.
 
This serves as a nice example of the bioeconomy, new value networks, and the advantages of coupled and cascade usages as well as the connection of ecology and economy with technological and social issues.
 
Winner of the Innovationspreis 2020 (Innovation Prize).